It may not seem like runners need a lot of supplies to get started. However, there is tons of gear out there that can make running even more enjoyable. Whether it be the proper clothes, shoes, or recovery tools, it is worth making the investment and acknowledging the hard work needed to get ready for a big race.
If it's your friend's birthday, your friend anniversary, or even National Running Day, you might need some gift ideas that help them out on their runs. It's always helpful to gauge your gift buying according to a person's hobbies. As a result, we rounded up a list of ten highly rated and helpful items that make the best gifts to give a runner.
There is no doubt that they will appreciate the thought that went into these gifts as they are guaranteed to fit with anyone's style, tastes, or running level. Plus, we keep in mind a gift giving budget under $100. You can pair a few of these items together or just pull your favorite that you think they'll love and appreciate.
ALSO READ: 10 Best Socks for Running
10. Comfortable Black Running Shorts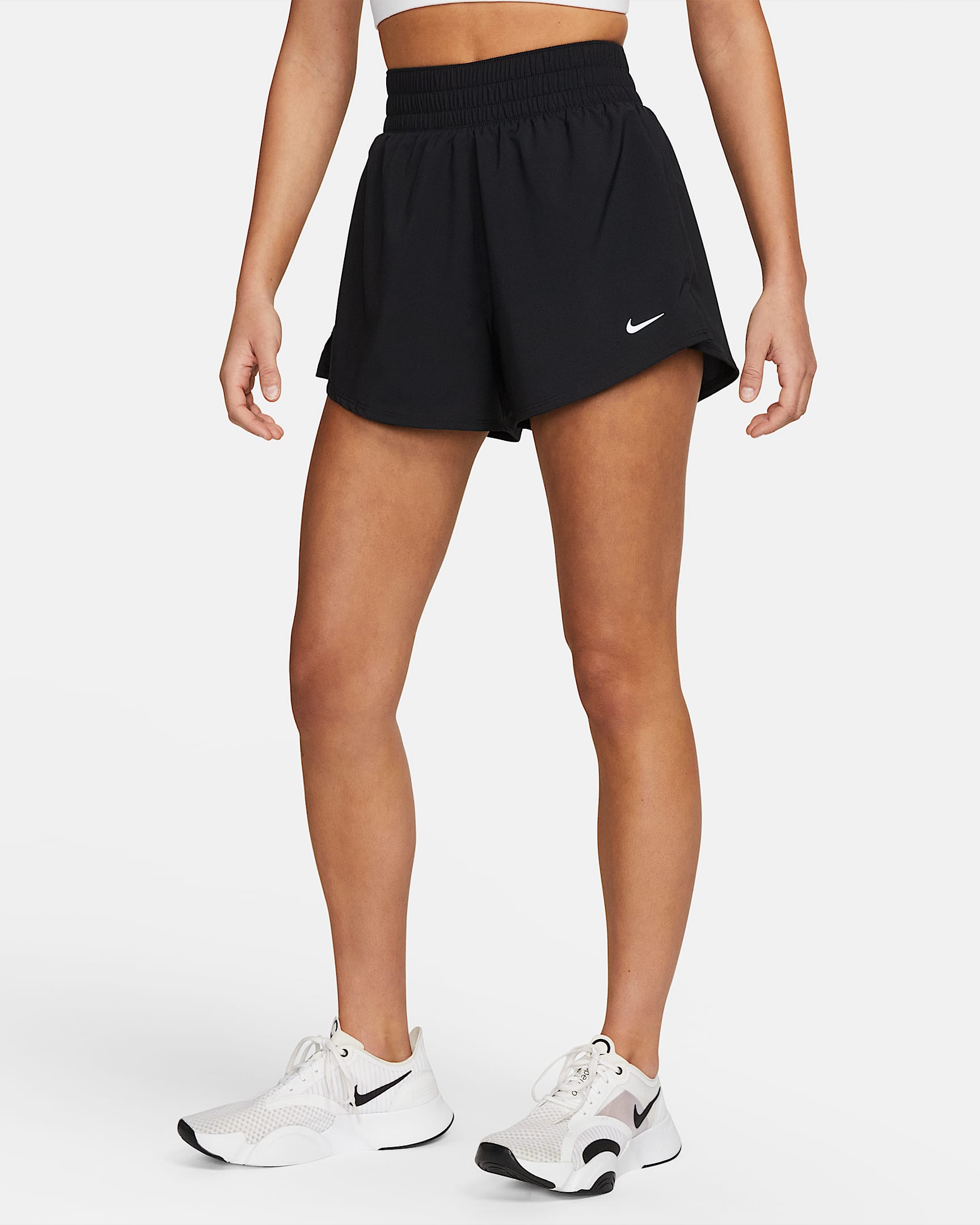 You can never have too many pairs of plain, comfortable, and black running shorts. Nike makes a great pair called the Nike One Women's Dri-FIT High-Waisted Shorts. The key is that they should be supportive, soft, and loose-fitting. This is a comfortable running bottom that all females would grab on their way out of the house. It's also pretty easy to figure out what size they are if you can sneak a peak at their closet. Running shorts tend to follow standard sizing as long as you get a pair that is a similar style as the Nike ones above.
Price range: $25-50
9. Sweat Resistant Running Hat
A sweat-resistant running hat can make or break a hot run in the sun, so it is definitely one of the best gifts to give a runner. This one from Lululemon has rave reviews because it absorbs sweat, drys quickly, and feels super lightweight on the head. It comes in several different colors, so you can pick one based on your friend's preferences. Plus, the hat is adjustable, so you don't have to worry about it fitting everyone the same way.
Price range: $20-40
CHECK OUT: 10 Best Adjustable Kettlebells and How to Use Them at the Gym
8. Cute Running Belt Bag
The truth is that running belt bags can be ugly. However, they are often a necessity if you live in a city, need to store your keys, or do longer mileage outdoors. While they should be practical, they can also be cute and subtle. This running belt from Alo Yoga has one large pocket and adjustable straps that go around the body, so that anyone can make it work for them. Also, you can wear this bag for other activities like hiking, walking, or stopping at the grocery store. It's sleek, black design makes it work for any type of outfit. Your friend probably won't know what they are missing if they don't already have one just like this.
Price range: $20-60
7. Sweat-Resistant Sunscreen
Every runner needs a good sunscreen, especially for their face. When you're really sweaty, you need to ensure the sweat doesn't drip into your eyes or sting in the sun. A high-quality sweat-resistant sunscreen is the perfect solution. Plus, it's not something people usually splurge on even though it's good for them, so that's what makes it one of the best gifts to give a runner. The perfect option with tons of 5-star reviews is from Elta MD. It's very lightweight, clean, and protects acne-prone skin, which is great for runners.
Price range: $20-50
6. Running Water Bottle
If there is one thing every runner needs, it's a water bottle for on the go. This one from Dick's Sporting Goods is a great, lightweight option that is easy to carry on runs. It holds 22 oz or 650 mL of water, but is easily refillable if there are water fountains on their usual running route. This is one of the best gifts to give a runner who is training for longer distances like a half or full marathon. They'll thank you for the ease and convenience of hydration. Plus, you can pair it with something else on this list depending on your total gift budget.
Price range: $10-40
ALSO READ: The 8 Best Running Belts on Amazon for Women
5. Massage Gun Device
Runners are always sore, so a massage gun is the perfect gift to help them find a bit of recovery after new challenges. While Theragun is the most luxury brand out there for these devices, there are tons of other options that are less expensive and still highly rated. For example, Spa Sciences Smartgun Pro is $69.99 and has 4.5/5 ratings on Best Buy. Reviewers say this tool is very powerful and comes with four different attachments, so that you can truly use it all over the body. Its size is small enough to store away in a cabinet or even pack on long trips. Any runner would be thrilled to get this tool as a gift.
Price range: $50-200
4. Gift Card for Running Shoes
We know that picking out a pair of running shoes is more intimate than anything else. You have to know their running stride, cushion preference, and color choice, which is too much pressure in one present. However, if you have an avid runner in your life, chances are they probably need or want a pair of new sneakers. As a result, one of the best gifts to give a runner is a gift card to Hoka, Brooks, or an online shoe store like Fleet Feet.
This way, they can treat themselves to a new pair of shoes they have been eyeing for some time. The excuse to go shopping is everyone's favorite gift and they will be happy that there is nothing to return if they don't like a particular kind of sneaker. The experience couldn't be easier for both parties.
Price range: $100-250
3. Running App Membership
While running is definitely one of the more inexpensive sports, there are tools and online programs that can help the runner in your life train for a race. Plus, depending on what devices you have, it can be hard to track your pace, mileage, heart rate, and more. Instead of picking out a running watch or monitoring device for them, one of the best gifts to give a runner is a running app or membership.
A very highly rated tracking app is Strava. This app includes running, cycling, and hiking routes in addition to maps and tracking statistics. The part that everyone seems to love is that you can also share your Strava activity with friends. While they have both free and premium versions, you can give the runner in your life a membership as a gift, so that they can plan their routes and log mileage without worrying. One year of Strava is $79.99, so it's one of the best gifts to give a runner under $100.
Price range: $80-120
2. Lululemon Fast and Free Leggings
Not all leggings are created equal, which means not all leggings were made for running. These Fast and Free leggings from Lululemon are their most running-friendly legging. Made from a Nulux fabric, they have a four-way stretch and can certainly handle any kind of running and sweat level. The runner in your life will love these leggings and probably isn't treating themselves to a pair.
Certain colors and patterns of this legging are often on sale. For example, the pair we picked is normally $128, but on sale for $69. They come with or without pockets depending on the preference of the person you're shopping for. However, in our experience, pockets can come in handy during a long run.
Price range: $69-1o9
1. Wireless Running Headphones
Unless the runner in your life prefers to train without music, a nice pair of wireless or noise cancelling headphones is by far one of the best gifts to give a runner. Some wireless headphones from brands like Apple can be quite expensive. However, for running, other brands like Beats work just as well if not better. A great option are the Beats Studio Buds, which are both wireless and noise cancelling. They are lightweight, which allows for lots of movement during runs.
They won't have to worry about them falling out and that is one of the best features of running headphones. Plus, this pair won't break the bank as they're on Amazon for $99.
Price range: $90-100
ALSO READ: How to Become a Runner 
Which of the Best Gifts to Give a Runner Do I Pick?
Ultimately, you cannot go wrong with any of the gift ideas on this list. The first place to start is knowing how much your friend runs. If they are light, medium, or heavy in terms of distance will tell you if they need new shoes and long run gear or some motivation to get started and keep going. Then, think about what their style is like. If they often wear bright colors or patterns, then this type of clothing is a safe bet. If not, then you're probably better off sticking with some basics like the Nike black shorts or Alo running belt on this list.
The key to any gift-giving experience is to think about what your friend would want and need the most. Then, you can use reviews, ratings, and hobbies to inform your purchase. Pair a few of these best gifts to give a runner together or treat them to a brand new item they would never get themselves. You'll be out there running with them before you know it.